Richard Serra Sculpture: Forty Years
through September 24th at MoMA
11 W 53rd St btw 5th and 6th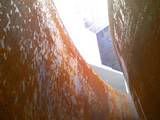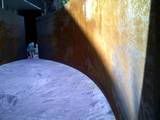 photos by Tessie K Hartman
Refugees of Group Selection at Franklin Parrasch Gallery
Featuring:
Larry Clark, Jason Fox, Mike Kelley, Terence Koh, Catherine Opie, Peter Saul, and Jim Shaw
20 W 57th St, 7th Fl, btw 5th and 6th, 10am-6pm, Tues-Sat 
Roxanne, Julia, and Leah with the DietOut teamsters (Mummies eating an Octopus by Jay Stuckey)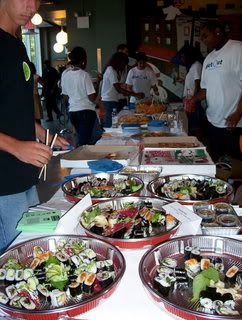 All the food!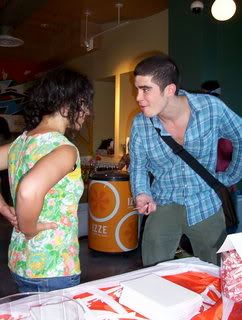 Julia with a Zing fan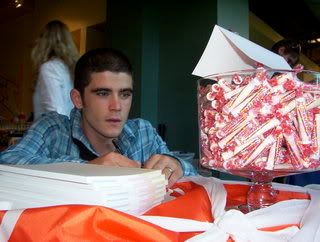 Was he smart enough to guess how many smarties?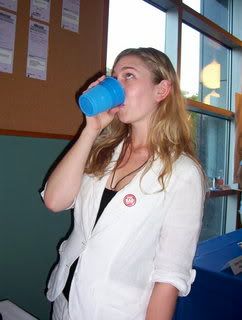 Roxanne drinking the night's signature cocktail: the Zinger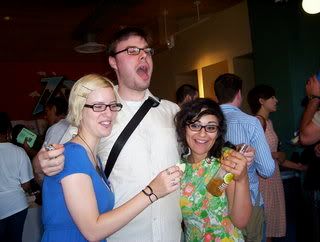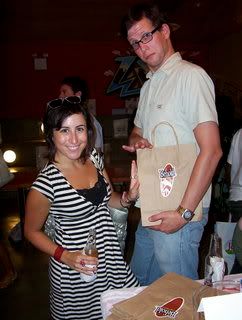 Michael Eastman and Virginia Lee Hunter, RULE Gallery, Opening Reception July 20th, 227 Broadway, Denver, Colorado 80203, Showing Friday July 20 - September 1, 2007, Open Tuesday-Saturday 11 to 5. Both Michael Eastman and Virginia Lee Hunter explore American culture through an investigation of landscape. Given that the current political landscape is stretched, perhaps uncomfortably, between traditionalism and multiculturalism, questions of individual identity and global American identity, Eastman and Hunter confront the paradoxes uniquely, using the camera lens to document rather than critique. "The American Landscape," a series by Michael Eastman, captures breathtaking vistas including the open Wyoming skies, the Rocky Mountains, the Utah desert, and an old house in the expansive west. Michael Eastman mimics Ansel Adams' awe inspiring scenes that are infinite in space and depth. Eastman's photos contain rich colors and contrasting tones that are painterly, suggesting melancholy as well as rapture. There are exciting incongruities between the natural and the unreal. The green of the trees transforms into rolling, blanketed shapes. Dark purple clouds linger hauntingly in the skies. I did find the images to be somewhat stereotypical, picturesque American landscapes. Perhaps landscape photography produces redundancy of image, though in the case of Eastman, his photos are strangely piercing and evocative. "Carny: Americana on the Midway," a project by Virginia Lee Hunter, commenced in 1996. The project centers on the marginalized: capturing the gypsy-like community to explore the American conception of "freak," "criminal" and "lowlife." These photos, in black and white and color consist of portraits of carnival employees and enthusiasts alike. Hunter captures the political and aesthetic position of "carny" as a corporeal part of the landscape, most poignantly in, "Carny's Tattoo," (C-Print, 1989). What is so urgent about Hunter's work is that it portrays the two-sided aspect of an American carnival: nostalgic memories of kitsch and cotton candy; and the vibrant nomads who live and die against the backdrop of the carnival. Visit www.virginaleehunter.com for more information on the book and documentary film.
7/25
372 Fifth Ave
Brooklyn NY 11215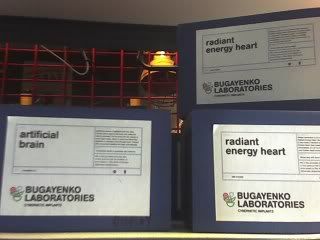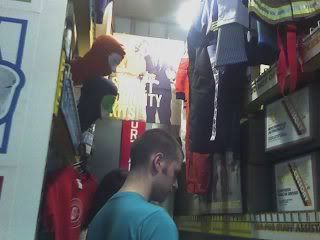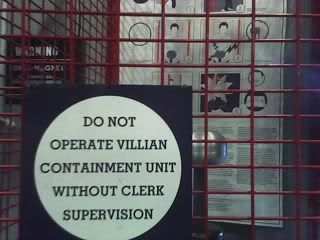 Chris Yormick 
Jesus with Scarf  
fabric and collage
25 " x 34 " 
7/19
Taxter and Spengemenn: The Final Run Ins and Blockbuster Summer
303 Gallery: Three for Society

David Thorpe
My Besieged Self is My Glory!
2005
oil on paper
35 x 25 1/2 inches
DT 011
 
Metro Pictures: Yuri Masnyj: The Night's Still Young
Gagosian 24th St: Summer Show
Feature Inc: John: Scapes
Bellwether: 07/08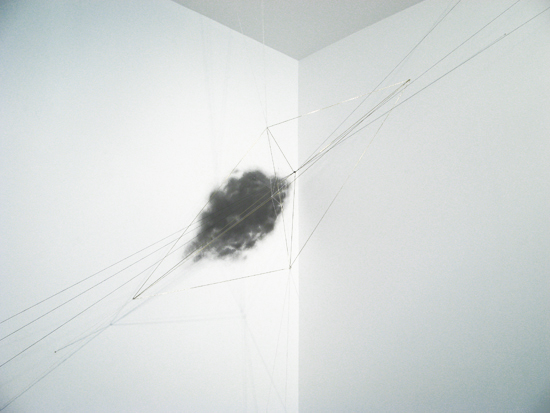 7/9 – 7/13
Tuesday, 7/10
Yvon Lambert: Mario Testino: At Home
Anna Kustera: The Black Market
Wednesday, 7/11
Yancey Richardson: Easy Rider
GBE @ Passerby: Patrickmcmullan.com
Thursday, 7/12
Mixed Greens: Road Trip
John Connelly Presents: Late Liberties
Wallspace: The Land of Time and the Plane of Now
Foxy Production: Solar Set
Friday 7/13
Tobey Fine Art: Subspecies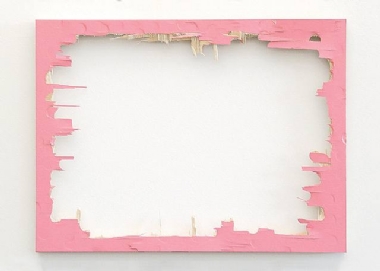 V&A: In Watermelon Sugar