Chris Yormick 
Jesus with Scarf  
fabric and collage
25 " x 34 " 
7/19
Taxter and Spengemenn: The Final Run Ins and Blockbuster Summer
303 Gallery: Three for Society

David Thorpe
My Besieged Self is My Glory!
2005
oil on paper
35 x 25 1/2 inches
DT 011
 
Metro Pictures: Yuri Masnyj: The Night's Still Young
Gagosian 24th St: Summer Show
Feature Inc: John: Scapes
Bellwether: 07/08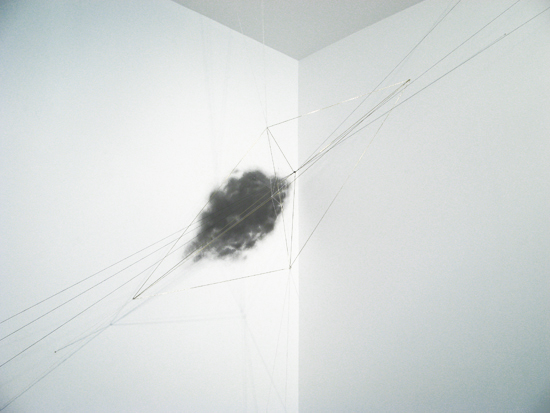 7/9 – 7/13
Tuesday, 7/10
Yvon Lambert: Mario Testino: At Home
Anna Kustera: The Black Market
Wednesday, 7/11
Yancey Richardson: Easy Rider
GBE @ Passerby: Patrickmcmullan.com
Thursday, 7/12
Mixed Greens: Road Trip
John Connelly Presents: Late Liberties
Wallspace: The Land of Time and the Plane of Now
Foxy Production: Solar Set
Friday 7/13
Tobey Fine Art: Subspecies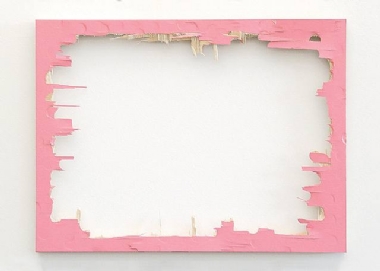 V&A: In Watermelon Sugar
Through August 11, 2007
NEWFILMMAKERS CELEBRATES THE FOURTH FILMMAKERS RECEPTION
Wednesday, July 4th
32 2nd Ave at 2nd St 
6pm and 7pm
Take a break from our films and join us for some wine & beer to celebrate the holiday:
SOME MUSIC VIDEOS (YOU DON'T SEE ON MTV)
Jon Hirschmugl                       Y PENSEZ-VOUS! (2007, 8 minutes, video)
Ana Hurka-Robles  WASTED LIFE: THE MUSICAL (2006, 8 minutes, video)
Jon Ermler                               PUMPING THE PIOUS (2006, 30 minutes, video)
The Unholy Battle Of Christian Bands
NEWFILMMAKERS SHORT MUSIC FILMS
Rami Fischler                         THE CHANGING MAN (2006, 3 minutes, video)
Australian Animation
Catherine McRae                    DO YOU BELIEVE IN RAPTURE (2006, 4 minutes, video)
Sonic Youth live at CBGB
Stephen Taylor                        THE END OF NEW MUSIC (2007, 50 minutes, video)
The Free Speech Zone Collective 2005 Tour
Craig Parish                            MORNING THEFT: SKETCHES OF SCOTTIE (2006, 35 minutes, video)
The life and times of cult musician Jeff Buckley with family pictures and rare performance videos

"Muñeca," 1968 by Carlos Pérez Siquier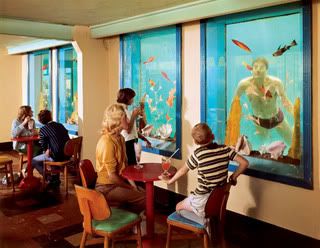 "Butlin's Ayr: Lounge Bar and Indoor Heated Pool (Ground Level)," 1970's, by John Hinde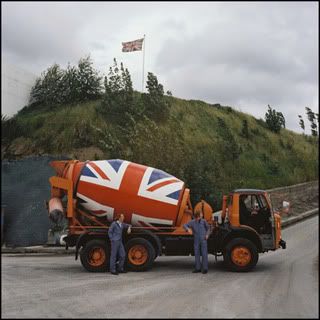 "Ready Mixed Concrete LTD, Leeds," 1977 by Peter Mitchell
New York Public Library's DeWitt Wallace Periodicals Room, 5th Ave.
at 42nd St.
6/9, 4 to 6:30 PM
The Magathon kicks off the weekend with a celebratory marathon
reading. Editors representing journals of different sizes and styles
will present favorite selections from their latest issues. Readers
include editors from A Public Space, Alimentum, Antioch Review,
Habitus: A Diaspora Journal, Lungfull! Magazine, Mid-American Review,
New York Quarterly, Opium Magazine, One Story, The Reading Room,
Redivider, Short Story, Stone Canoe, Tantalum, Tuesday; An Art
Project, Waterways, and zingmagazine.